Upgrade your brand identity. Achieve your marketing goals with engaging content.
Your BRANDING & CONTENT challenges
Beauty sells. And B2B markets are no exception.
Selling is seduction. You need to look your best as you engage with buyers.
Delight prospects with engaging content that furthers their interest in your solution.
Stand out from competitors with an impactful brand identity.
Communicate with the right mix of seriousness and emotion.
Our BRANDING & CONTENT Services

We provide you with visual and written guidelines for a brand identity that differentiates you from the rest of the market.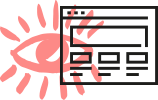 We create websites to be engaging lead conversion vehicles. From world-class design to meticulous wordsmithing, we make sure your site tells the right stories, in the right way.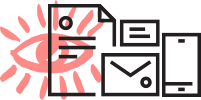 Achieve your marketing goals through engaging and focused content. We may recommend which marketing content you should produce and in which order. And we can then produce marketing assets in a range of formats to achieve maximum reach and impact.
Brochures
Booths
Direct mail
Roll-ups
Case studies
Sales presentations
Call guides and scripts
Datasheets
Infographics
Blog articles
eBooks
White papers
Opinion pieces
Customer videos
Motion design
"It was a pleasure to work with Eleius. The quality of the deliverables is world class. Prospects understand straightaway the value we bring to them."
Arthur Saint-Pere, Co-Founder and CEO, Dolead
Branding & Content Success Stories